Herczeg Judit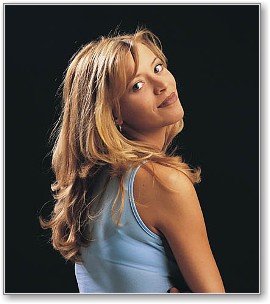 Herczeg Judit belongs to those young woman singers who began demonstrating their talent as vocalists.

Her first EPCD contains five tracks from her colourfull repertoire. The music is composed by Barabás Tamás (Tea, Djabe, Fusio) and lyrics is written by Valla Attila.

Wide range of musicians contributing to the recordings apart from Barabás: Muck Ferenc, Elek István, Csizmadia Gábor, Schreck Ferenc, Nagy Ádám, Kormos János, and Harsányi Levente.